Modern Driver and BIOS Management - Part 1
Introduction
If you have a large heterogeneous IT infrastructure, you will sooner or later be confronted with the management of Drivers, if you have several models it will quickly take you a lot of time for their management and upgrading.
To make your life easier there are the tools " Driver Automation Tools "And" ConfigMgr Webservice »Developed and provided free of charge by SCConfigMgr, all the tools and scripts can be downloaded directly from this page.
This article will be done in 2 parts, one per Tools.
Driver Automation Tools
Introduction
Driver Automation Tools, allows you to download, update and create your deployment packages containing your drivers, it can also manage if it has to replace the old package and will automatically deploy it on your SCCM or MDT distribution points. This tool is compatible with the professional ranges of Dell, HP, Lenovo and Microsoft.
Installation
Download Driver Automation Tools direct from Microsoft Technet: https://gallery.technet.microsoft.com/Driver-Tool-Automate-9ddcc010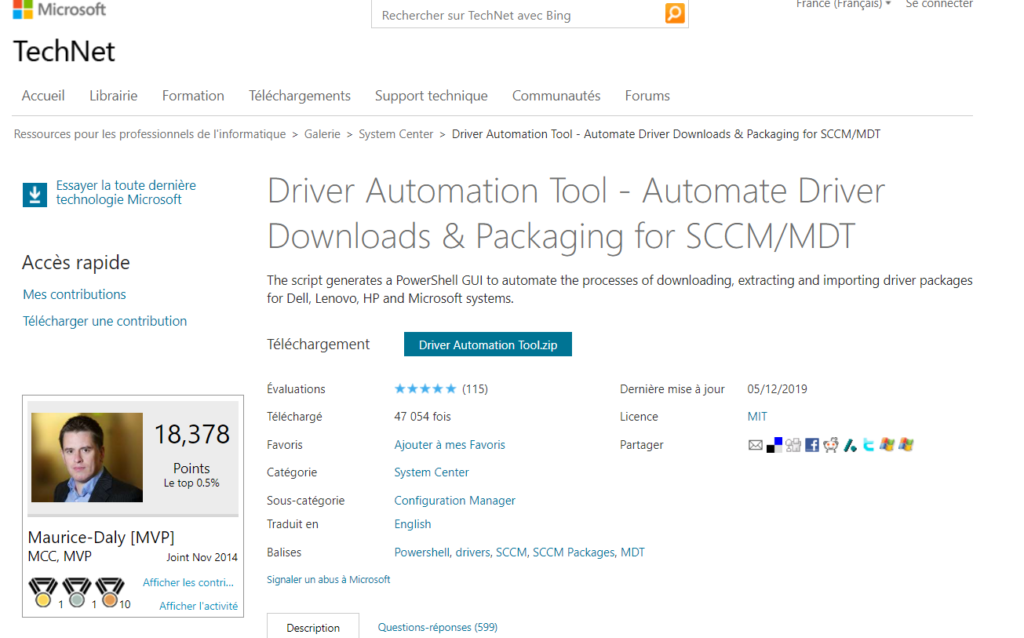 2. Unzip the archive, then launch the installation by launching DriverAutomationToolSetup.exe, for my part I will install it on my MEMCM server (SCCM).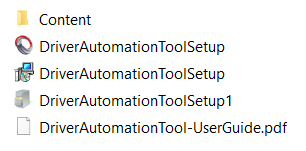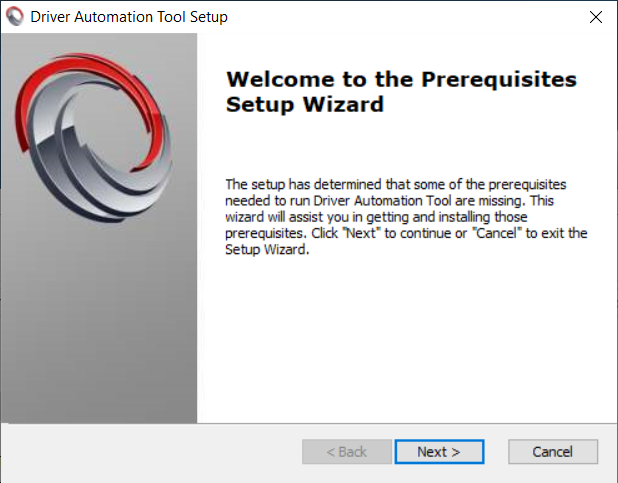 3. We install the prerequisites if necessary, it is the case for me.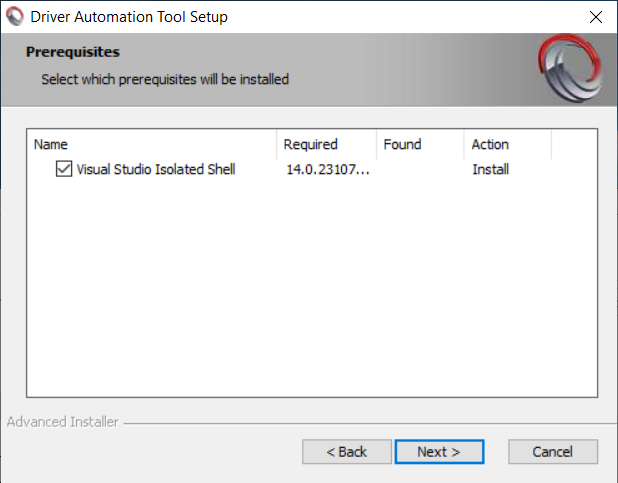 4. After having passed the welcome message, the validation of the warning and license, we can select the place where to install it, I leave the choice by default.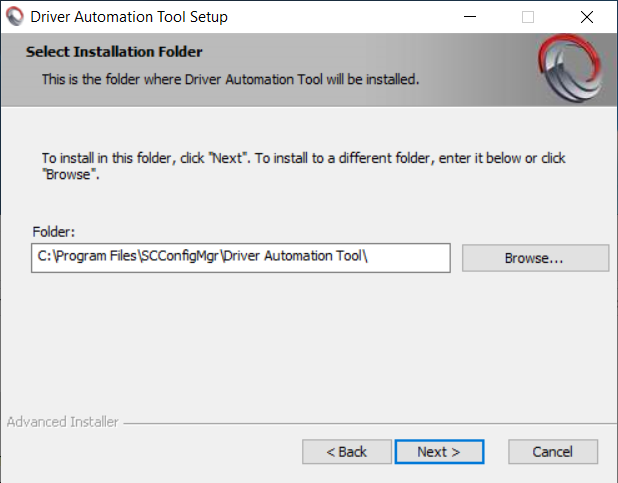 6. The installation is very quick. I decide to launch the application directly, a shortcut has been automatically created in the start menu.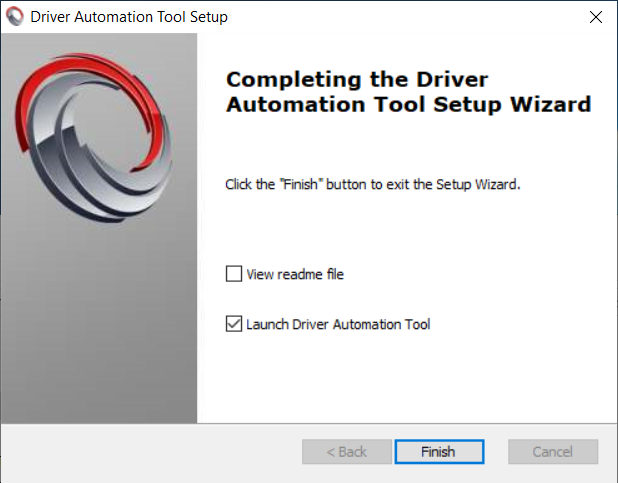 Configuration
When you open the software, you get to this interface.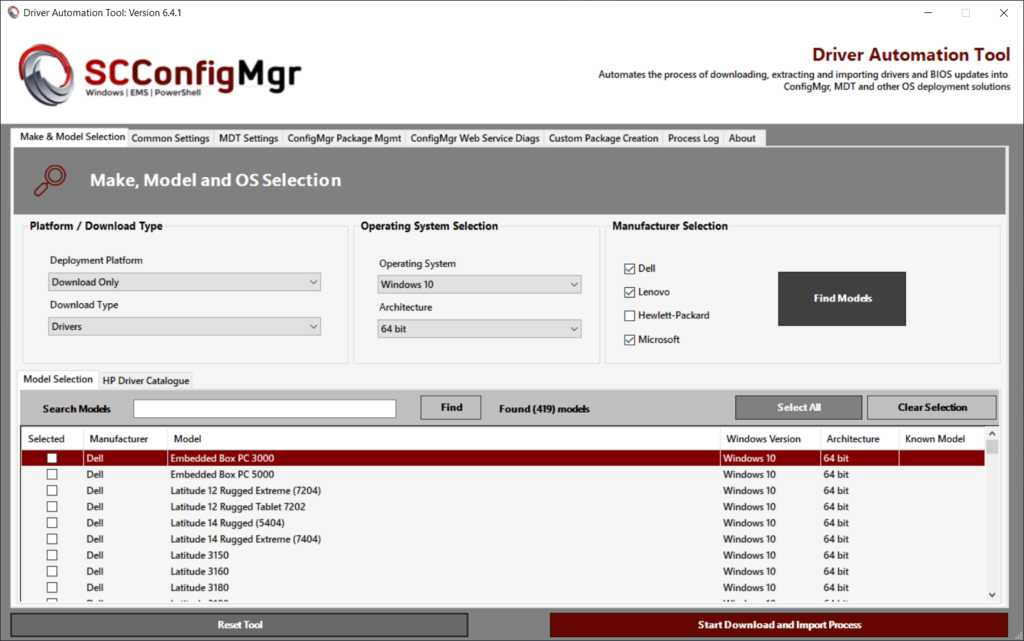 2. Under Deployment Platform, select what matches best, since I want to generate the packages automatically in SCCM, I select ConfigMgr - Standard Pkg.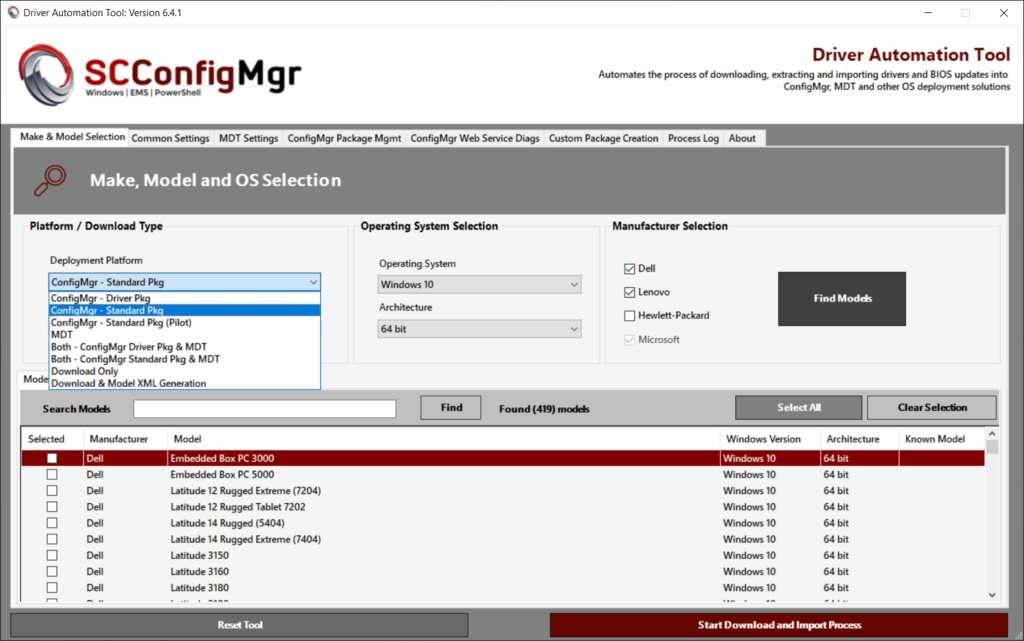 3. Then under Download Type I select All, in order to have the Drivers and the BIOS, but it is possible to have only the Drivers or the BIOS.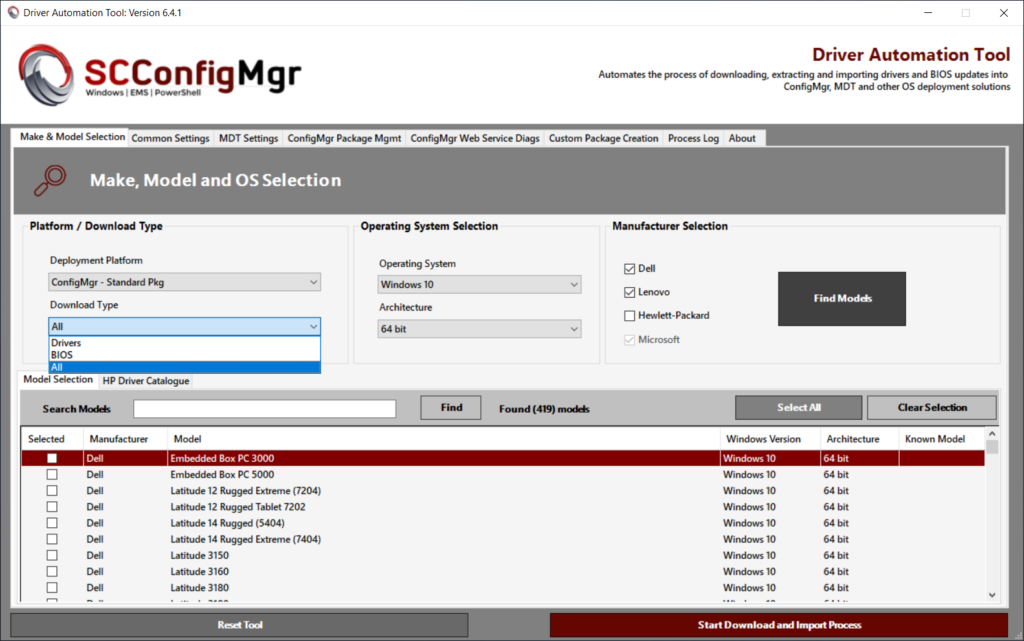 4. Go to the Common Settings tab, configure the name of the SCCM server, the site code, press the connect button, then select whether you want the models known from MEMCM. Do not forget to enter the location of the files that will be downloaded and that of the Package.
Please note that some options may not be available depending on the Deployment Platform selected in point 2.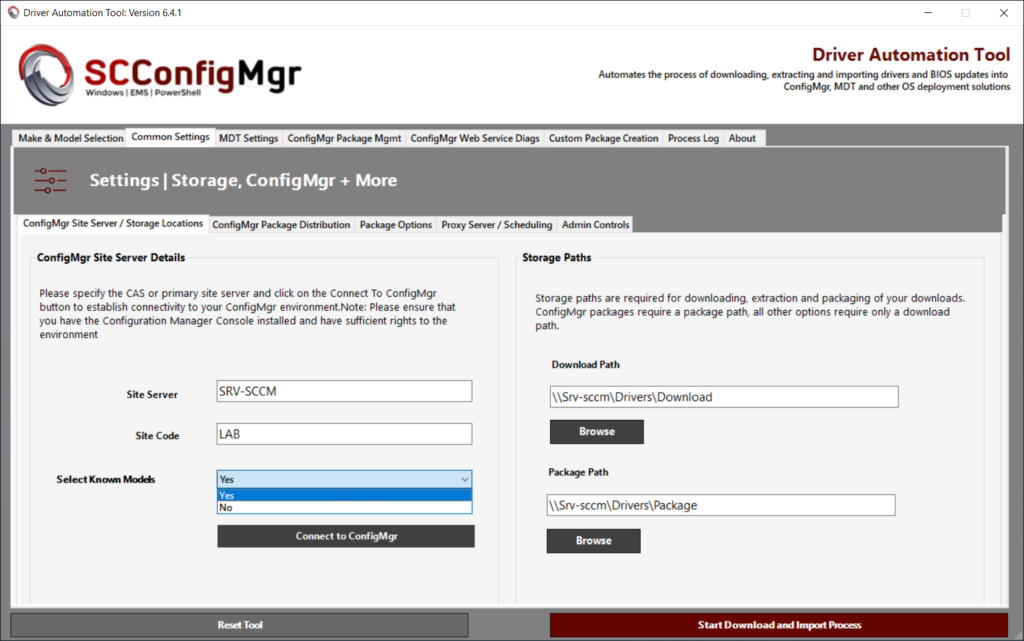 5. If you want to publish in MEMCM, go to the Distribution Point option and select 6. Then the distribution points.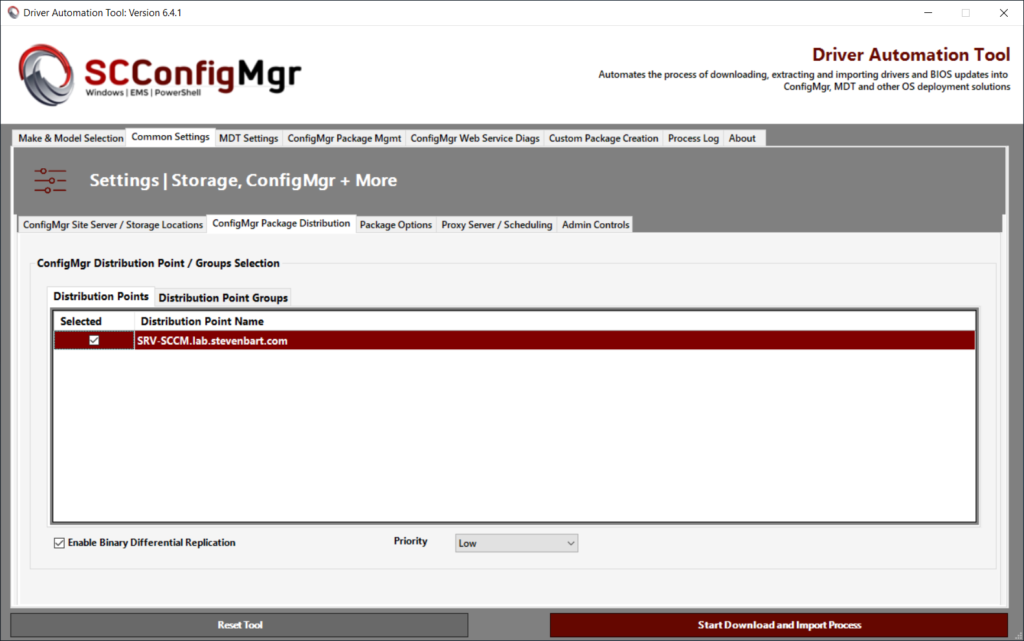 6. Finally I decide to replace the old Driver and BIOS if new ones are available, these choices are purely personal, you are free to adapt them.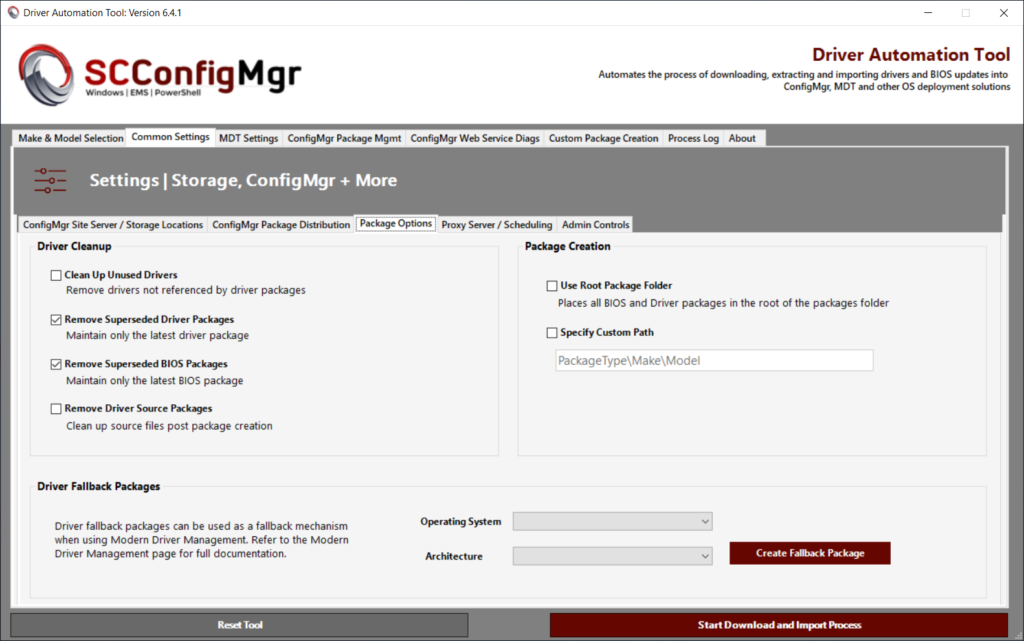 Use Case
Start Driver Automation Tool, select the version of the OS, the architecture, and the manufacturer.
To start the download, click on the Start Download and Import Process button.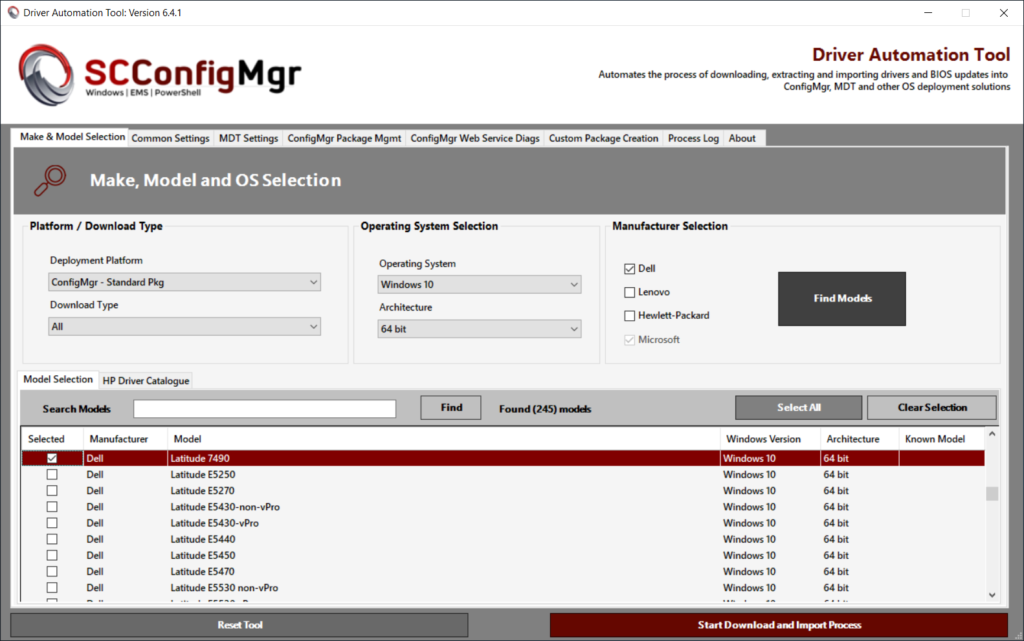 3. Wait, go have a coffee, do something else, in short let the tool do its work, because depending on the number of drivers in Packager, it may take a little time to download unzip, create the Package and publish them on the points of distribution ... But at least we don't do the job by hand and we can do something else during that time 😉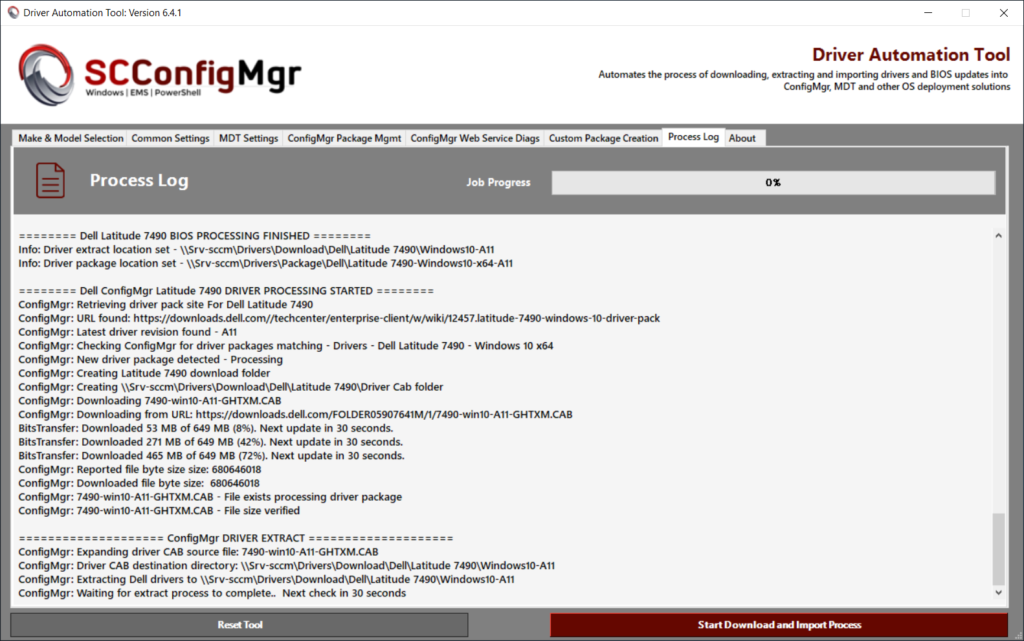 4. For my part, a coffee was enough 😉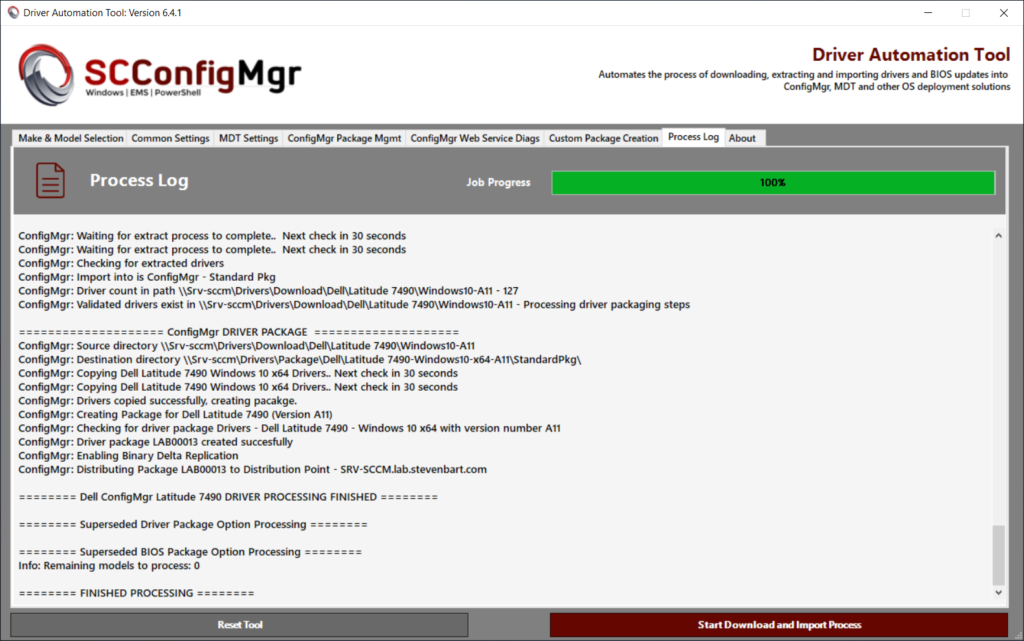 Package in ConfigMgr
In MEMCM, we now have our packages created and deployed on my distribution point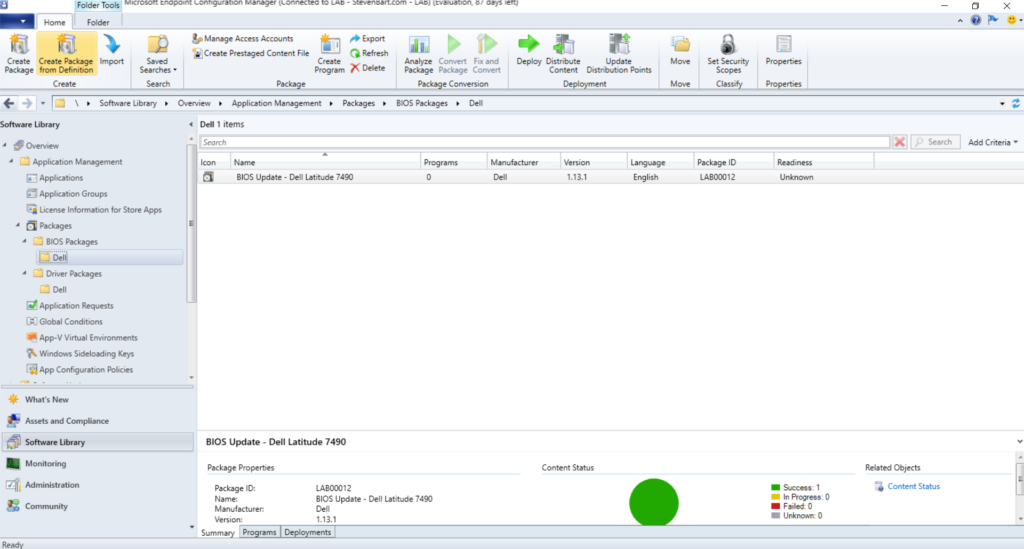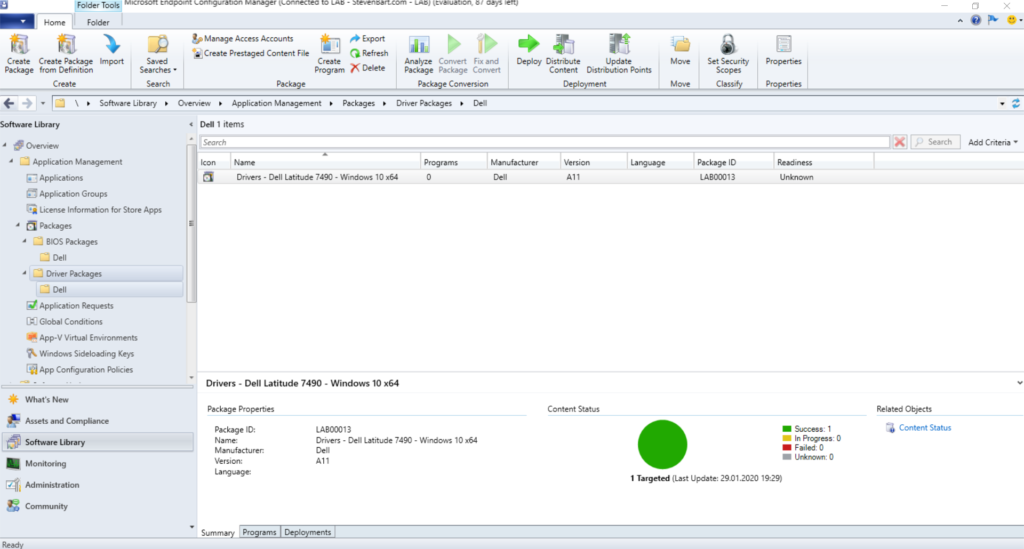 File structure
Downloading
The structure is always in Manufacturer \ Model format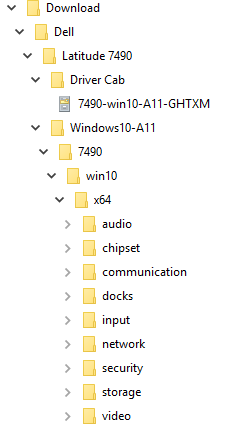 Package
The structure is as follows:
BIOS: Manufacturer \ Model \ BIOS \ Version
Drivers: Manufacturer \ Model-VersionWindows-Architecture-Revision \ DownloadType \ Architecture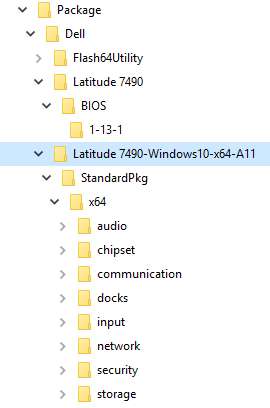 End of part 1
We are now ready to use our driver and BIOS packages, finally we are missing the installation of the Webservice in order to install all this dynamically and which will even allow us to do much more than that 😉