Windows 10 1903 (Windows 10 Update May) is Available
The feedback from the Insiders program being good, Microsoft has therefore decided to open Windows 10 1903 for download to everyone. Be careful this time the update may not be immediately available, because some "metrics" are retrieved from your computer, and depending on compatibility, the update may be postponed.
Installation via Windows Update
The easiest way is to go through Settings> Update & Security> Windows Update and select Check for updates. Once the update appears, you can select Download and install now. (Note: You may not be able to download and install now on your device because Microsoft limits availability).
Installation via the Media Creation Tool
Microsoft took the opportunity to update the Media Creation Tool, useful if you want to rebuild your PC cleanly or if you are in a hurry to download the update, because not yet available via Windows Update 😉
It can be recovered by here: https://www.microsoft.com/fr-fr/software-download/windows10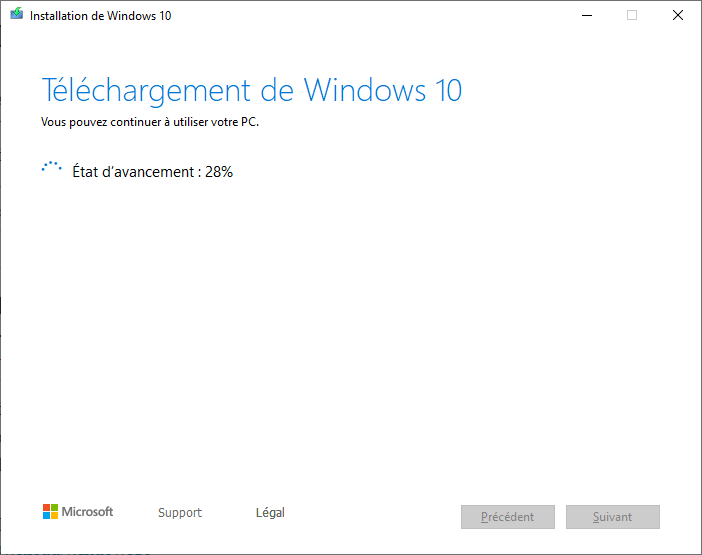 Installation via WSUS / WUfB / VLSC
As of today Windows 10 1903 is available for Windows Server Update Services (WSUS), Windows Update for Business, and the Volume Licensing Service Center (VLSC) (It may take a day before downloads are fully available in the VLSC for all products, all markets and all languages.)
Windows 10 Health Dashboard
In order to increase transparency, Microsoft has implemented a new Windows version health dashboard. It provides up-to-date information on the current deployment status and known issues (open and resolved) in monthly and feature updates.
It is accessible by this URL: https://docs.microsoft.com/fr-ch/windows/release-information/status-windows-10-1903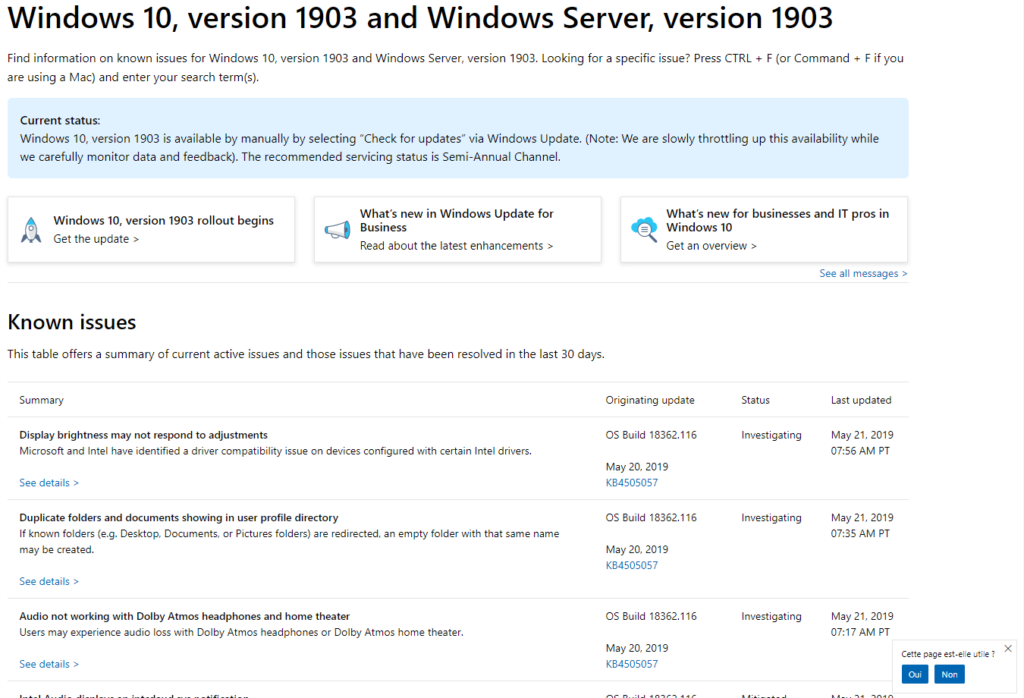 More information here: https://blogs.windows.com/windowsexperience/2019/05/21/how-to-get-the-windows-10-may-2019-update/#zK0F9PGUgOkT8I7b.97