We could feel it coming, here it is finally! The 1902 update for the current branch of Configuration Manager is available as an update in the console. This update is applicable to sites running 1710, 1802, 1806, or 1810.
This version is also available in basic version, so you can install a new site for example.
For the full list of features, I invite you to read this page at Microsoft.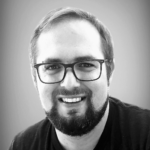 Founder of StevenBart.com - Vevey, Switzerland.
I have been in IT since 2001, I work as a Workplace Architect and mainly take care of the administration of MEMCM (SCCM), the mass deployment of workstations and applications. Learn more about me.