Windows 10 Autopilot - Part 3
Introduction
Windows Autopilot is a set of technologies for installing and preconfiguring new devices and preparing them for productive use.
You can also use Windows Autopilot to reset, reassign, and recover devices.
This solution enables IT to perform the above operations with little or no infrastructure to manage using a very simple process.
It is designed to simplify all parts of the Windows device lifecycle, for IT departments and end users, from initial deployment through eventual end of life.
This article will only deal with the configuration part of Windows 10, for the Azure / Intune configuration part it happens in this article.
Configuration and connection
When unpacking a Windows 10 PC or reinstalling with installation media, it will be asked to sign in with a Microsoft account or if the computer is pre-registered in Intune, company branding will be displayed automatically.
Sign in with your Azure AD user account.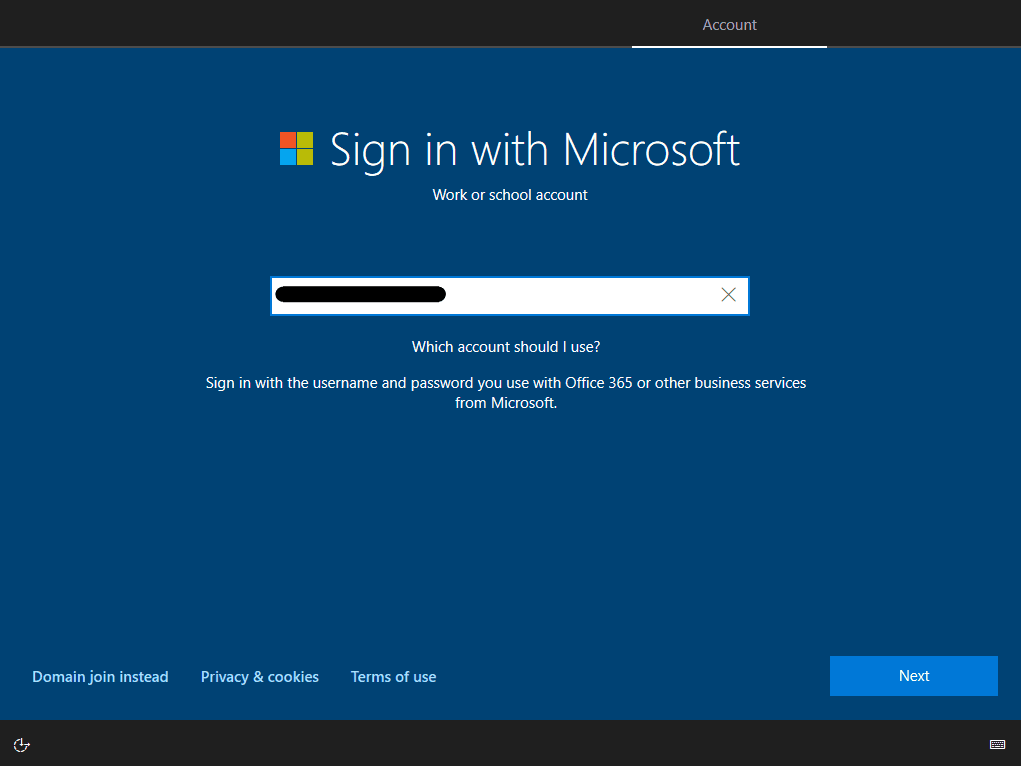 Enter the account password, my logo is displayed, which proves that I am successfully connecting with my Azure AD account.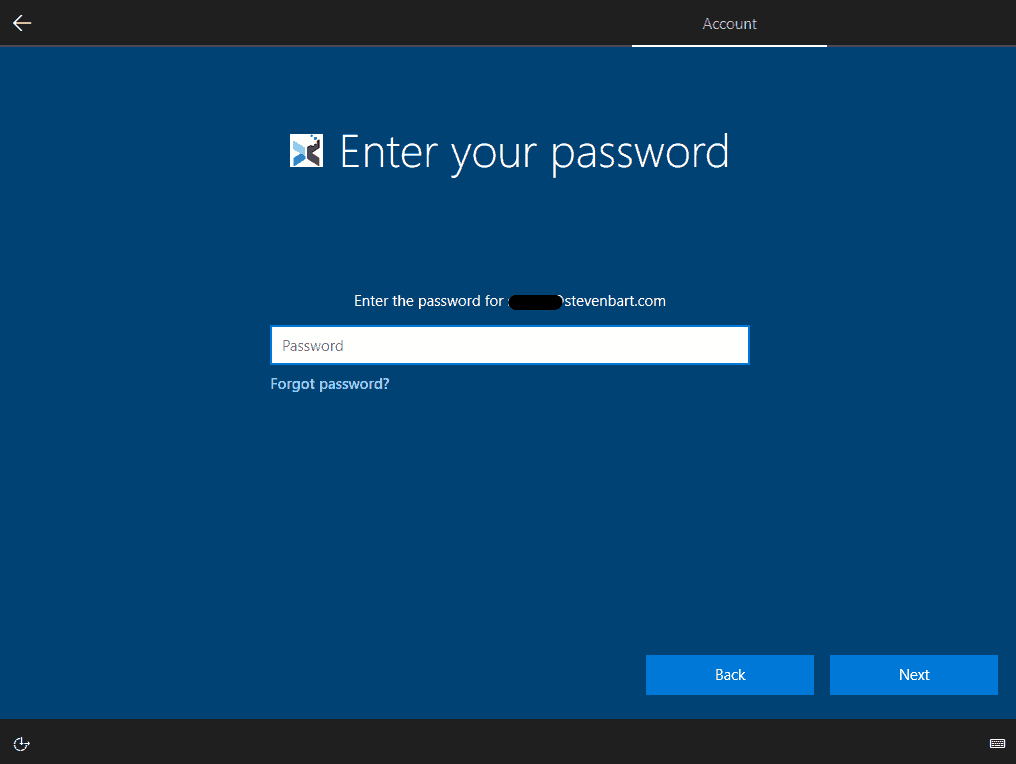 Let's wait while preparing our computer, it is possible that it will restart.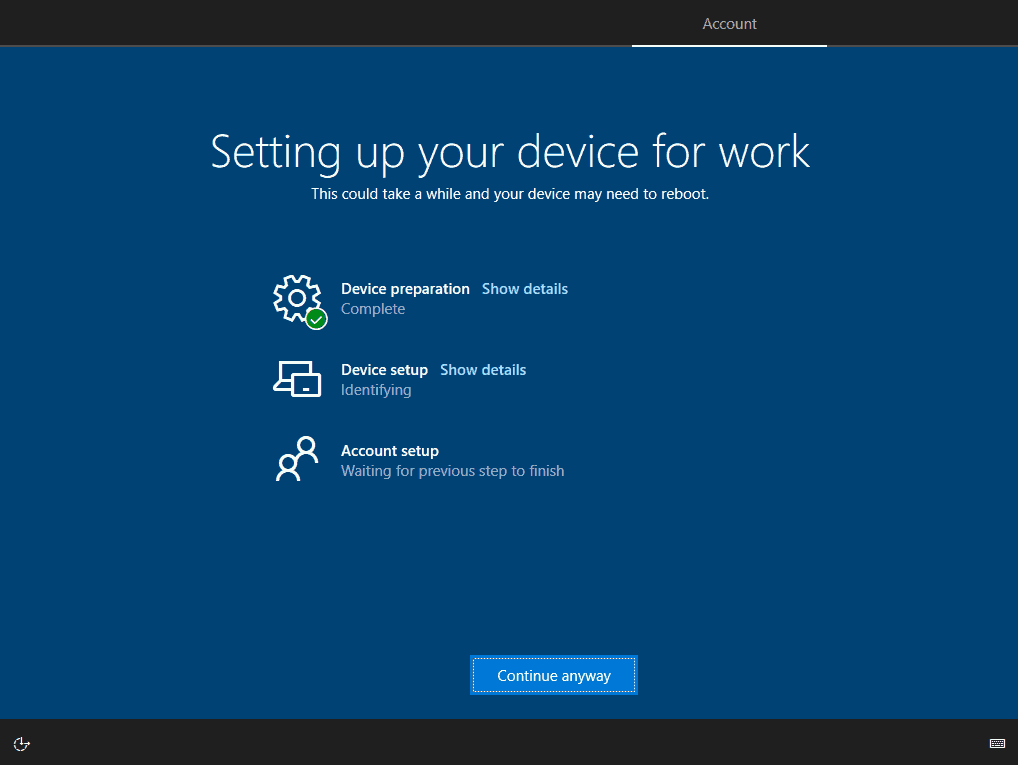 Configuration of the user account.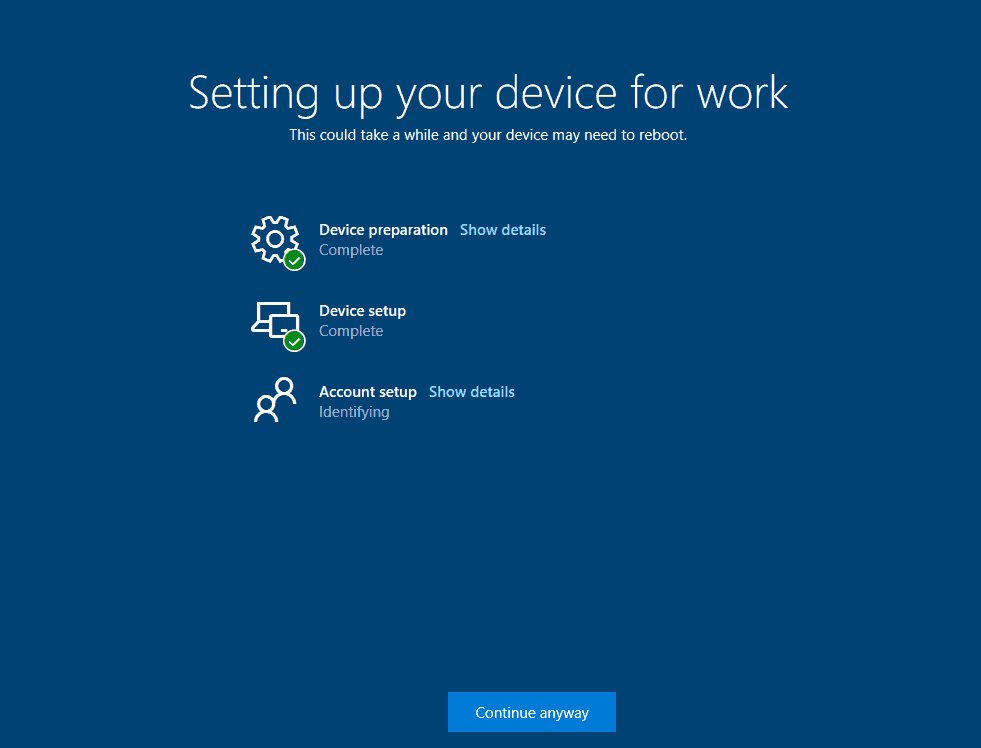 If Windows Hello is activated, it will have to be configured, once the operation is complete, your computer is ready.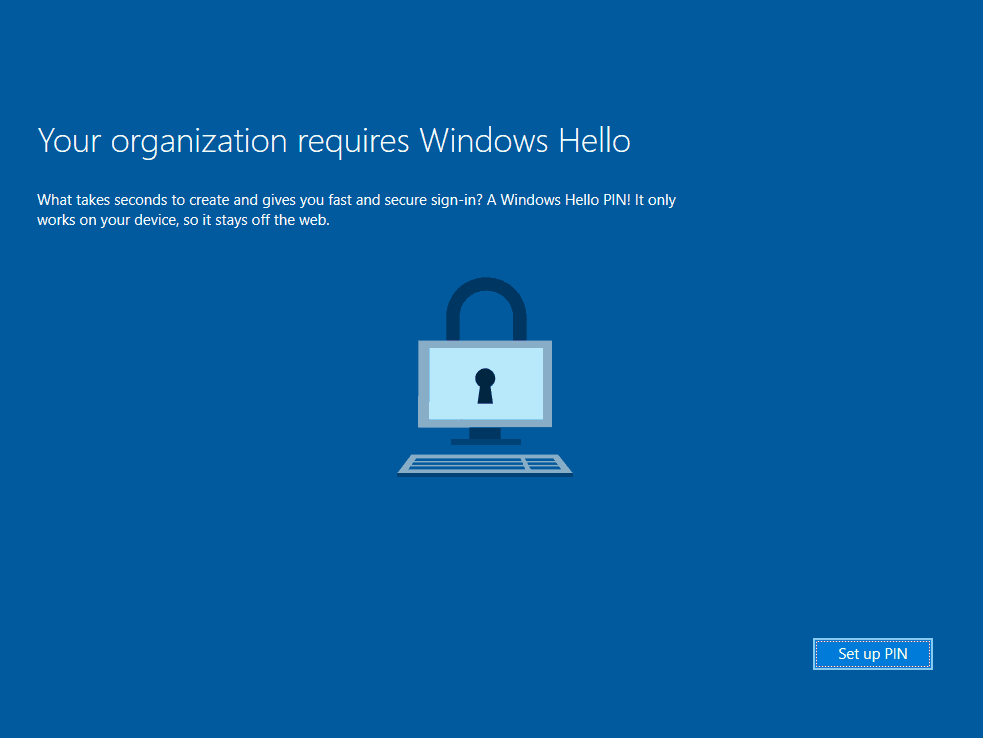 Part of this folder