SCCM Technical Preview 1902
Microsoft has released for a few days the Technical Preview 1902 SCCM, full of novelties like every time and notament it will finally be possible to customize the filters in the Software Center! Hopefully these features will be built into the next Current Branch 1902 normally.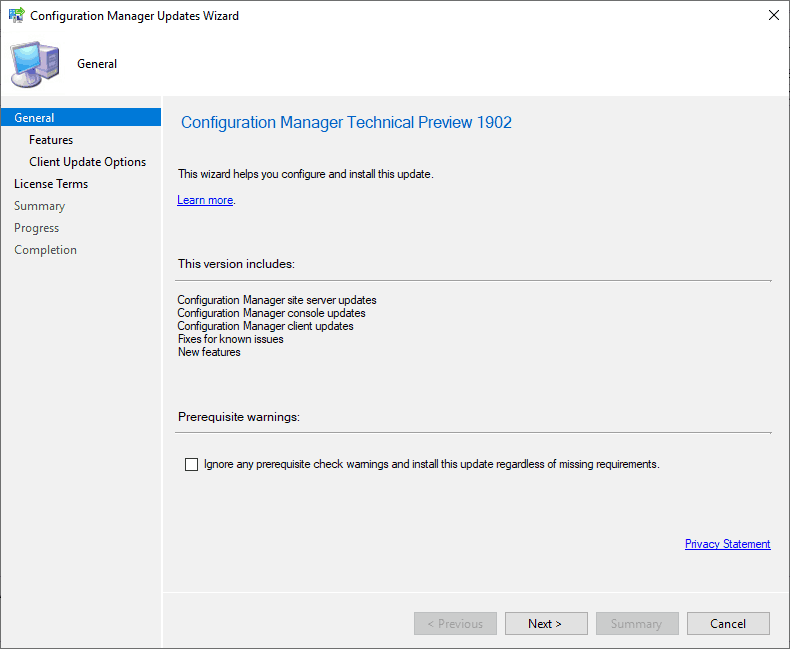 What's new in this release
Replace Toast notifications with a dialog window
Sometimes users don't see the Windows Toast notification about a required restart or deployment. Then they don't see the experience of repeating the recall. This behavior can lead to a poor user experience when the customer hits a deadline.
Now, when deployments require a reboot or software changes are needed, you can use a more intrusive dialog window.
Currently with Toast notification:
With the dialog window:
Progress during the in-place upgrade task sequence
You now see a more detailed progress bar during a Windows 10 in-place upgrade task sequence. This bar indicates the progress of the Windows installation, which is otherwise silent during the task sequence. Users now have some visibility into the underlying progress. This helps to prevent the upgrade process from hanging due to lack of progress indication.
Redirect Known Windows Folders to OneDrive
Use Configuration Manager to move folders known to Windows to OneDrive for Business. These folders include the desktop, documents, and pictures. To simplify your Windows 10 upgrades, deploy these settings to Windows 7 clients before you deploy a task sequence.
Display the first screen only during remote control
When connecting to a client with multiple monitors, it can be difficult to see all of them in the Configuration Manager Remote Control Viewer. A remote tool operator can now choose to display all screens only or the first screen.
Edit or copy PowerShell scripts
You can now modify or copy an existing PowerShell script used with the Run Scripts feature. Instead of recreating a script that you need to edit, edit it now directly. Both actions use the same wizard experience as when you create a new script. When you edit or copy a script, Configuration Manager does not maintain the approval status.
Configure the default views in the Software Center
This version of Configuration Manager explains how you can customize the Software Center:
Set the default layout for apps, thumbnails, or lists

If a user changes this configuration, Software Center retains their preferences in the future.

Configure the default application filter, either all or only the required applications.

Software Center always uses your default setting. Users can change this filter, but Software Center does not keep their preferences.

Use a new interface to configure the visibility of tabs
Specify these settings in the client settings. Choose the Software Center group, and then select Customize. To configure tab visibility, go to the Tabs tab. To configure Software Center defaults, go to the Defaults tab.
Improvements to the dashboard of the client's health
Improved and streamlined layout
Improved mosaic exploration to lists of usable devices
Changes to improve performance for large environments and collections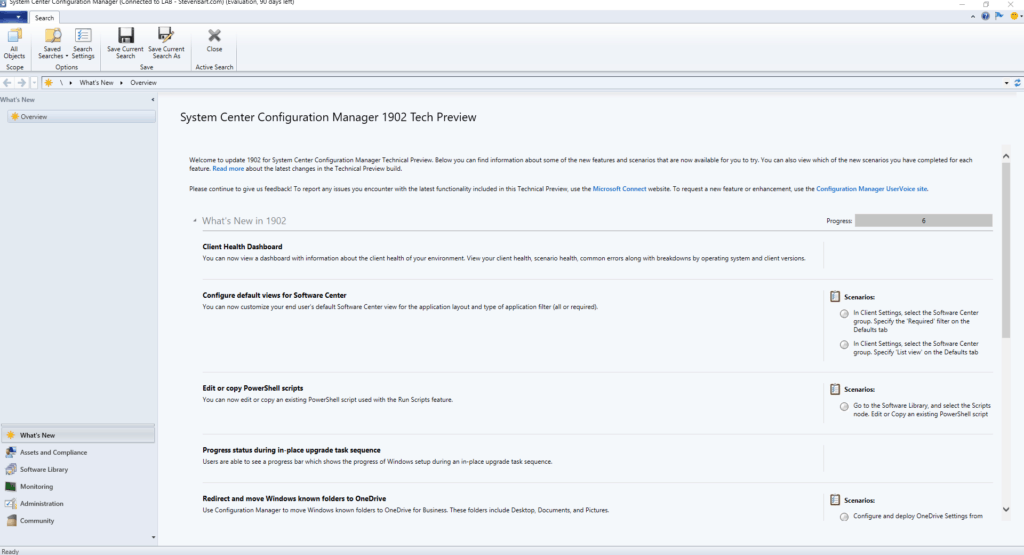 Source: Microsoft.com