SCCM Current Branch 1810 is out
Microsoft has released SCCM Current Branch 1810 for the Fast Ring for now, it is possible to switch to Fast Ring or Early Update Ring by downloading this PowerShell script from Technet.
This version can be updated from the console for the site in 1710, 1802 and 1806 version, this version is supported since Windows 2012 +, as well as SQL 2012 SP3 +.
Here is the list of news:
Support for Windows Server 2019
Hierarchy support for high availability of the site server
Prefer cloud distribution points to distribution points
Collection evaluation improvements by completely disabling a schedule with a query-based collection
Improvements to the co-management dashboard
Convert applications to MSIX from MSI
Repair applications directly in the Software Center
Approve the application request by email
Support for the Windows Autopilot task sequence for existing devices
Progressive deployment of software updates
Configuration Manager administrator authentication
Support Center
SMS provider API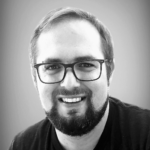 Founder of StevenBart.com - Vevey, Switzerland.
I have been in IT since 2001, I work as a Workplace Architect and mainly take care of the administration of MEMCM (SCCM), the mass deployment of workstations and applications. Learn more about me.