SCCM Current Branch Version Support
SCCM adopts a deployment in the form of "Servicing". until version 1710 the support was 12 months, Microsoft then revised this period to 18 months.
The SCCM update cycle is of all 4 months, version xx02, xx06, and xx10 (xx = year).
There are 2 maintenance phases that are dependent on the availability of the latest Current Branch version:
Security update and critical update, when installing the latest current branch version
Security update (only), after the release of a new current branch version
sources: Microsoft.com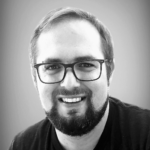 Founder of StevenBart.com - Vevey, Switzerland.
I have been in IT since 2001, I work as a Workplace Architect and mainly take care of the administration of MEMCM (SCCM), the mass deployment of workstations and applications. Learn more about me.