Error 0xC0000005 during an OS deployment
When deploying an operating system installation task sequence, the error 0xC0000005 causes the deployment to stop.

This error comes from a network problem or a problem with the WIM. Here are some things to check:
Network cable and network connection to the notebook
Functional network access
Functional SCCM Server
Check the status of the distribution point WIM
Redistribute the WIM if necessary
Retry running the task sequence.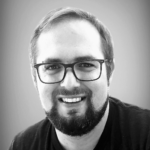 Founder of StevenBart.com - Vevey, Switzerland.
I have been in IT since 2001, I work as a Workplace Architect and mainly take care of the administration of MEMCM (SCCM), the mass deployment of workstations and applications. Learn more about me.