Windows 10 1809 is here again!
Microsoft has restarted the distribution of Windows 10 1809, you can now update through Windows Update.
For those who are already on Windows 1809 the update KB4464455has been published to fix the following issues:
Fixes an issue that incorrectly implies that user rules were not applied after configuring a user rights group rules setting. Reporting tools, such as RSOP.MSC or Gpresult.exe / h, do not display user rights policies or a red "X" instead.
Addresses an issue that degrades the performance of Internet Explorer when you use roaming profiles or when you do not use the Microsoft Compatibility List.
Addresses other issues related to updating time zone information.
Fixes an issue that causes a black screen to appear after turning on the display on some servers.
Fixes an issue that causes a long delay in shooting using the Camera app under certain lighting conditions.
Addresses a performance issue with vSwitch on network interface cards (NICs) that do not support Large Send Offload (LSO) and Checksum Offload (CSO).
Addresses an issue that can cause applications to lose IPv4 connectivity when IPv6 is unbound.
Addresses an issue that can interrupt connectivity for guest virtual machines to the server when applications inject the low resource flag on packets.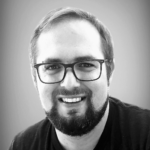 Founder of StevenBart.com - Vevey, Switzerland.
I have been in IT since 2001, I work as a Workplace Architect and mainly take care of the administration of MEMCM (SCCM), the mass deployment of workstations and applications. Learn more about me.