SCCM Client and WMI Repair
From time to time, the SCCM client is recalcitrant and even after uninstallation and reinstallation it still does not work.
There is only one solution, to rebuild the WMI Repository.
To do this I created this small PowerShell script, I also rely on the WMIRepair tool contained in the " SCCM Client Center "To Roger Zander
You will find all the information on my GitHub: https://github.com/stevenbartcom/SCCMRepair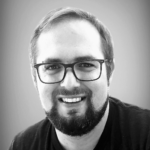 Founder of StevenBart.com - Vevey, Switzerland.
I have been in IT since 2001, I work as a Workplace Architect and mainly take care of the administration of MEMCM (SCCM), the mass deployment of workstations and applications. Learn more about me.