I've been thinking about this project for some time now, after a moment of thought, I said go, I'm going, I'm going to create my blog on IT and especially on Microsoft System Center Configuration Manage (SCCM for intimate), Windows and various Microsoft technologies. I will also create more Geeksur posts for example finds that make my everyday life easier, (" WAF compliant ")
I voluntarily made this blog in French for the following reason: It is that there is a multitude of site dealing with SCCM and the deployment of workstations in English, but that English speakers are reassured the site is also translated in English and the translation will be further improved over time.
Even though this site is done on my spare time, don't worry, I have quite a few items in stock for you, I hope you like them
For more information about me, feel free to take a look at the " About me " and follow me on Facebook et Twitter
Excellent visit to you!
Steven Bart,
Founder of StevenBart.com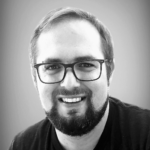 Founder of StevenBart.com - Vevey, Switzerland.
I have been in IT since 2001, I work as a Workplace Architect and mainly take care of the administration of MEMCM (SCCM), the mass deployment of workstations and applications. Learn more about me.