Windows 10 1809 distribution is suspended
Several users have complained from Microsoft that the contents of the "My Documents" folder were lost during the migration to Windows 10 1809.
As a result, Microsoft has suspended the deployment of the version while they are investigating.

More information on this page: https://support.microsoft.com/en-us/help/4464619/windows-10-update-history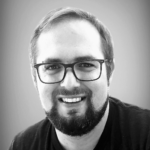 Founder of StevenBart.com - Vevey, Switzerland.
I have been in IT since 2001, I work as a Workplace Architect and mainly take care of the administration of MEMCM (SCCM), the mass deployment of workstations and applications. Learn more about me.